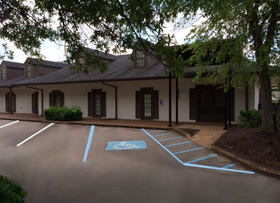 Located in the heart of Cordova at 290 South Walnut Bend Rd, ENDOCRINE & DIABETES CLINIC is a short drive from nearly any location in the mid south.

We are here to provide our patients with the finest in quality of patient care and medical treatment with a commitment to improving their medical experience and developing strong professional relationships.

Our scope of treatment includes comprehensive diabetes care, thyroid issues and disease management, treatment of osteoporosis, and other endocrine and diabetic complications.

We look forward to getting to know you and helping you feel better!
Call us at (901) 266-1080 Fax us at (901) 266-1158

To print New Patient forms, select the appropriate form below for either Diabetics or Non-Diabetic patients.
---